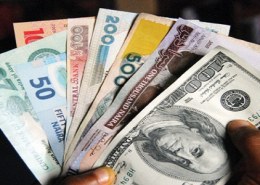 Matthew, like many other regular guys I know, has a 8-5 job. He gets up as early as 6.30am to get dressed for work so that he can beat the early morning crazy Lagos traffic, works so hard in a commercial bank every day, yet his regular income can barely last him through the first three weeks of the month, let alone save part of it. He was concerned and he knew he had to do something about the situation really fast in order to earn extra every month
Many of us find ourselves in such financial dilemma and often times resort to dubious means to make more money quickly. What if there are other legitimate means of achieving the same goal, or other ways to earn extra income wouldn't that be better? To be honest, this post is not another motivational talks or post to steer you up but leaving you with the FACT, so let's face the facts. To earn extra N20,000 every month, you'll need to invest in some businesses first; I usually refer to them as RENTALS BUSINESS
RENTALS
Rentals: If you buy a motocycle (the one popular called Okada in Nigeria) and lease it out to someone who can ride and is faithful, N20,000 in a year profit will be N240,000. To obtain a new motocycle is about this price or less. Think about this. This is just one of the many examples of businesses you can do in terms of rentals. Others include

House rentals
Land rentals for farming
Equipment rentals
Gaming console rentals
Most importantly, do the feasibility study properly to ensure that you are not making loss in the long run, BUT , there are some soft businesses you can do that don't require much capital and yet you can still earn extra every month up to N20,0000. Some of which are:
Blogging: Owning a blog is big business these days in Nigeria, thanks to the likes of Linda Ikeji who started very early exposing many of us to it. For those who don't understand, blogging is simply an art of writing short articles about various sources of interest and publishing it online. These articles could be about lifestyle, health, finance like the one you are reading now, games etc. All you need is a computer, phone, laptop or tablet. You can start blogging within minutes, thanks to CMS like WordPress, Joomla and other blog platforms and there are numerous articles on the web about how to start a blog. You earn money from blogs when you have a lot of visitors. Advertisers see your visitor counts and can pay you a lot of money just to have their ads on your blog. A lot of popular bloggers earn between N20, 000 to N500k per month.
You have a skill, Use it: Individuals and companies always need some form of service every now and then. It could be laundry, taxi, cleaning, teaching, coaching, braiding, public speaking etc. Making money from a service depends on the type of skill you have and how much people are willing to pay for it. For example, if you are good with playing the piano, you could coach your friend's or neighbour's kids on how to play the piano. With the help of technology now, there are online platforms that also connect tutors with students, like Tuteria.
Buying and selling: This involves petty trading of consumer goods. It's time tested and still works quite well for many people. It is often better to start by selling things you are used to or you could do a small survey/research to find out what people need around your area. For example, if you live in a developing new site, businesses like selling sachet water, snacks, food items would move faster. It could also be dresses, shoes, smart phones, tablets that you sell.
Be an agent: Agency jobs involve providing unique services for organizations, they could include schools; for example referring students to a school to enrol. Also, you can be an agent for importing and exporting goods. You need to have a license to clear products at the ports. Another form is selling air tickets to people or helping people book flights. People who don't have such licenses can even rent them from you providing an extra source of income.
Work Weekends or On off days: If you have the strength to work an extra day or two then why not try working on weekends for a few extra hours. You can take an extra job in places where weekend jobs are needed. Jobs in this category include ushering jobs, hotel, clubs and restaurants, teaching, singing, dancing etc.
The list is definitely not exhausted yet, there are still many more ways to earn extra every month for as long as you are willing to do the extra work.
[Read Also: Developing good financial habits]
Find more facts here: Here are 10 ways you can earn an extra N50,000 every month