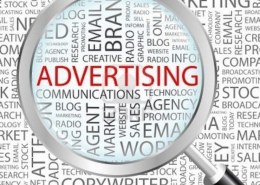 Advertising your business online is so easy these days, thanks to technology, and the most fascinating thing is it cost little or nothing at all.
We all know making profits is the sole aim of a business, no customers mean no sale. Advertising is a seller passing a message to a buyer, you're influencing the behaviour of someone to make them buy something.
The main goal of advertising business is to make a customer interested in your product.
I'll share the top 5 ways to advertise your business online.
1: Google Business
Have you ever searched for a business on Google? Just like you millions of people search for businesses on Google every day, now imagine listing your business on Google you have the potential to be found by that amount of people.
You can add your physical store address, contact and even link it to your social media accounts. You can do that on GOOGLE MY BUSINESS.
2: Facebook
Even with the unfavourable algorithm on the blue app, you can still make use of it to advertise your business by creating a listing on the Facebook marketplace for free.
You can also join Facebook groups that are mainly for selling and advertising. You can also use your page by creating engaging content.
3: Email Marketing
You can create a landing page and use a freebie to collect information about your target audience and start an email campaign.
Make sure your emails are not just about promoting your business, create an emotional connection between you and your audience.
4: E-Commerce sites
This is quite easy, it doesn't cost much to list your business on-site like Jiji and olx. This site allows you to list your products for people to see.
These kinds of sites are just competitive, and you struggle to get a client because many people are selling the same product as yours and at even a lower price.
5: Blogs
You can choose to create your blog and build it yourself by creating engaging content, learning how SEO works, write content you will find useful.
You can choose the second option which is advertising on other blogs, you will pay to list your products there, but you can't track the progress.
Well, these are the few ways you can advertise your business online. Hope it helps GOODLUCK.