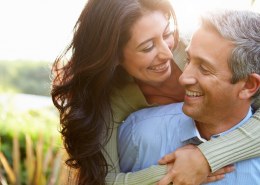 Does age truly matter?
"The heart wants what the heart wants" is a saying that couldn't be more accurate. We truly can't help with whom we fall in love. Love doesn't care if someone is older or younger.
Negative social reactions to age-difference relationships are likely to reflect people's opposition to unfair and unequal relationships.
Age-difference relationships still work in some situations. It also depends on the outlook for the lives of the people involved and how they handle their relationships. Determining the outcome of relationships with others, regardless of age, is actually an individual propensity. But sometimes there are people who are much more mature than their age. Therefore, if you are older than yourself, your younger partner can adapt to all the situations in which you can have a relationship.

Before starting a relationship with someone much younger or older than you, it's important to assess your motivations. Love knows no age, but if you only date people from a different generation, it can reveal something about the way you approach relationships. While people who only date younger or older people don't owe anyone an explanation, it can be helpful to examine the underlying reason. Some people who only date much older people may seek their parents' figure rather than a romantic partner. They may be financially insecure and therefore want to be with someone who has made a name for themselves in their career.

Sometimes, the likelihood of separation in relationships with an age gap will be higher than in relationships with a younger age. The age factor will become a mental excuse (I mean their reason will convince them) for those who want or have decided to leave the other person. They will not change to meet the needs of the other (younger or older).

Conclusion: love is love. If you or someone you know loves any person a great deal older or younger, the most important factor is that their relationship is healthy, happy, safe, and secure. After all, it does not matter? "