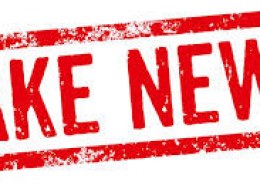 As if being indoors for more than 2 months now was not enough, I was also bombarded by WhatsApp messages; my friends asking what had happened and advising me to drink warm water to keep the virus away. And even though these messages and posts were well-intentioned – this type of information spread is anything but helpful.
As the SARS-CoV-2 virus – more popularly known as COVID-19 – has taken its toll around the world today, conspiracy theories and rumours have also gone viral on social media platforms and other outlets. As (WHO) World Health Organization Director-General Tedros Adhanom Ghebreyesus rightly said in February, "We're not just fighting an epidemic; we're fighting an infodemic".
In this age, the question you will generally fight is "HAVE YOU HEARD?"- in terms of voice notes, and "HAVE YOU SEEN THIS?" in terms of broadcast messages. How do you know which information is accurate or not. Ask these question first;
Where's the information coming from?
Information come from a plethora of sources, some are science related and have scientific backings, while others don't. Many people write about science, or information related to science, but not everyone who does has been trained how to properly evaluate evidence, interpret jargon or report on statistics in the way that some specialist science journalists can. Stay mindful that information from the original source (most likely a research study) could have been reinterpreted, doctored, adulterated depending on the point the person writing wants to get across. If it's a lone WhatsApp message with a certain claim with no evidence, then you should think twice.