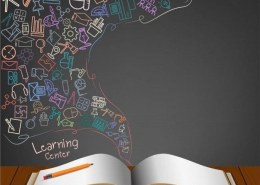 What is Education?

When we think of education, the first thing that comes to mind is to acquire knowledge. It is a tool that provides people with knowledge, skills, technology, and information, so that people can understand their rights and obligations to family, society and the country. Expand your horizons to understand the world. It has developed the ability to fight against injustice, violence, corruption and many other disadvantages in society.

Education isn't just about reading and writing, literacy is ability to read and write, but education is finding a reason for all the use of reading and writing to improve life. This helps countries grow economically. Maybe it's respect, a higher position in society and a professional environment, financial security, family stability, education offers all of this and more.

A famous quote from George Orwell;
"If people cannot write well, they cannot think well, and if they cannot think well, others will do their thinking for them."
In addition, education is not only acquiring knowledge from books but also being able to learn practically. It is not just about going to school and university every day and taking exams, but about acquiring knowledge and connecting it with our lives. Even a robot can read and write, but it is the wise use of knowledge that sets humans apart. Education is not only for our use, but it can also be used to improve the lives of others.


The importance of education for all is to live independently and gain freedom. Either way, it protects a person both financially and also helps them live independently. It helps to set standards of living and gives us accomplishments.

It is the only way for a person of any class and region to maintain a respectable position with the help of education. There are different personality types who have different points of view but always succeed because of their respect. All of this can happen with the help of education. It maintains equality between people even when it comes to people of different opinions.

Living in a society requires being aware of their rights, laws and regulations. This knowledge will help build boundaries around us to follow the rules so that we can lead peaceful lives. Education will help to interact with different types of people and exchange knowledge, ideas and live in harmony. To become a person who actively participates in society and earns the respect of the world, one must always learn new things.