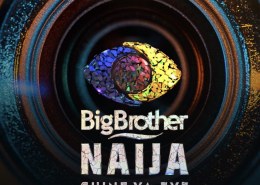 The #BBnaija Season 6 Shine Ya Eye has been amazing so far, and we will be highlighting what has been happening, from the fights, fashion show, diary sessions etc.
But don't forget to vote for your Favourite housemates here: DSTV
[1] Following the nomination, WhiteMoney told the housemates about knowing Pere and Maria were the WILD CARDS but kept mute about it.
[2] here was the usual diary session with Big brother after the nomination, and the housemates told Biggie how they felt about the nomination.
[3] Beatrice and other housemates practiced for the upcoming fashion that was led by Whitemoney.
They also had the chance to talk about general issues like gender roles, careers and relationships.
[4] A confrontation happened, should i call it a confrontation? 😆
Pere woke Maria up from her sleep and requested for them to talk, and confessed how much he likes and have always wanted to tell her, but Maria cut him short by saying "I don't like you, can I go back to bed" COLD!
Pere stood there and watched as she went away.
According to #BBnaija analytics Whitemoney is one of the most talked housemates, there has been pictures of many moments of him in the house used for meme on Twitter and other Social Media platforms. Has he won hearts? Seems so.
[5] The Fashion task was won by Boma and Jackie. Whitemoney is angry at Maria for wasting food and he seems unhappy 😑 Could he have lost respect for her?
[6] There was an Airtel task and it was won by Team 3 which included
BOMA, TEGA, YERINS, ANGEL, ARIN, WHITEMONEY, SAGA. They were given 1 million naira to share among themselves and also Airtel Mifi for the efforts in completing each task.
[7] Tega is quite pissed after figuring the wildcards identities, she felt betrayed. I'm wondering why too 😑.
[8] The Head of House and Deputy; Boma and Jackie has put the house is in order and they haven't stepped on Biggie toes so far. Let's see how far they can maintain peace.
If you missed the first update you can catch up here: The beginning.