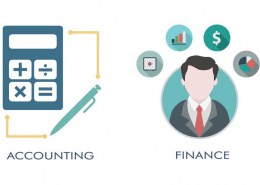 Finance and accounting are terms often used interchangeably. While both are concerned with managing an organization's assets, each has a different scope and purpose. When it comes to assessing the financial health of your business or department and making strategic financial decisions, it's important that you have at least some knowledge of these two areas.
What is Finance?
Finance refers to how a person or organization generates and uses capital – in other words, how a certain party manages their money. This typically includes activities such as investing, borrowing, lending, budgeting, and forecasting. The finance sector can be broken down to focus on specific types of stakeholders, including personal finance, corporate finance, and public finance. While these categories often cover a similar set of activities, each funding category has nuances that reflect the different regulations, considerations and concerns of individual citizens.
What is accounting?
On the other hand, accounting refers to the process of reporting and communicating financial information about an individual, business or organization. Rather than making strategic financial decisions, accountants are interested in taking an accurate snapshot of a party's financial condition at any given time – a practice that leads to information on which financial activities are typically based. Typical activities related to accounting include recording transactions, collecting financial information, compiling reports, and analyzing and summarizing transactions. Results typically include detailed financial statements – including income statements, balance sheets, and cash flow statements – which are used to understand where the organization is at any given time.

CAREERS IN FINANCE

It is a broad field related to money management that covers everything from corporate finance to personal financial planning. Careers in finance may include jobs such as:

Investment banker

Financial broker

Financial manager or planner

Financial advisor

Financial analyst

CAREERS IN ACCOUNTING

They typically work with journal entries, bank reconciliation, invoicing, and similar processes involved in the day-to-day operations of a business. They can also create quarterly and annual financial reports, analyze profitability, manage debt, audit internal transactions and income statements. Careers in accounting include:

Financial reporting accountant

Auditor

Bookkeeper

Cost accounting manager

Accounts receivable clerk

Accounts payable clerk

Controller

Treasurer

Technical accounting manager

Tax accountant

In conclusion;

In all areas of business, accounting and finance are concerned that companies cannot survive in the long run without them. Imagine what the condition of a business would be if both were not there. There will be no record of transactions, no returns can be determined, there will be no basis for valuing stocks and investments, capital management is unthinkable, the risk coefficient will increase, cannot be compared, budgeting and cash analysis would not be possible, etc.