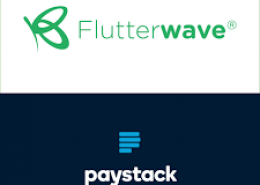 Please bear in mind that I am writing this post in comparison between these two fin-tech giants (flutterwave vs paystack) as a software engineer. I have used these two platforms over the years and it is time for me to give you my honest but unbiased opinion about them.
Let's consider these them based on 5 categories
Country coverage
Rate of charge (- processing fee)
Ease of use and friendliness
Popularity
Support – (in terms of response time)
Without further story, let's dive into it. Shall we?
Country Coverage: The both companies targets the African market and tries to steal our hearts with their services. Of cause, the African market is huge making about $600m or more of the entire market in the world right now by CGTN with the largest fintech residing in Nigeria amongst who are flutterwave and paystack. Paystack according to their website only supports 3 countries; Nigeria, Ghana and South Africa for reasons best known to them, while on the other hand flutterwave according to their website, supports 15 countries; Cameroon, Egypt, Ghana, Kenya, Malawi, Nigeria, Cote d'Ivoire, Mozambique, Morocco, South Africa, Zambia, Rwanda, Tanzania, Gambia and Mauritius.
Aside from these, I had cause to integrate a payment solution in D.R Congo and even though this country was not listed on their signup page, I was able to integrate by contacting their support team. So on this category, FLUTTERWAVE WINS.
Rate of Charge: It is important for all fintechs to state their rate of charges i.e processing fees. Of cause they are out there to make money haven provided an easy payment integration solution for businesses. This category is actually based on country so I'll use Nigeria as case study. Paystack charges 1.5% + N100 for local transaction and 3.9 % + 100 for international transaction with a cap of N2000 (means charges cannot exceed 2000), they also with waive the N100 for transactions under N2500. On the other hand, Flutterwave charges 1.4% with a cap of N2000 for local transactions and 3.8% for international transactions. The numbers speak for themselves and flutterwave seem to have lower processing fee charges. So on this category, FLUTTERWAVE WINS.
Ease of use and Friendliness: This category is very subjective to be honest. I say this because, there are many angles to look at this from; like i said before, I am doing my comparison as a software developer. A regular user may not agree with me on my opinion. Having said that, I found the Paystack documentation and API much easier to use and integrate than that of flutterwave. Also looking at their website landing pages for regular users to sign up, create things like stores or just to have a dashboard, I'll still give it to Paystack on this one. I can say for sure that paystack's platform was modelled after Stripe's who eventually acquired them in 2020 So for this category, PAYSTACK WINS.
Popularity: This category is really dicy because Paystack was founded in 2015 and flutterwave was fouded a year after that, 2016, but the fact that flutterwave operates in 15 countries and paystack in 3 speaks for itself. More people know flutterwave than paystack now. Also, I should say that flutterwave has built more relationships with Asia, and particularly in China with the likes of Alibaba's Alipay. So for this category, FLUTTERWAVE WINS
Technical Support (response time): Again, this is based on my personal dealings with flutterwave and paystack support teams. I'll cut right to the chase. Flutterwave's support team were very helpful when I had a little difficulty integrating their API, but they responded poorly in terms of response time, I really don't know why, and then I found Paystack's team to be very diligent and pain-staking with fantastic response time for a small issue I had. In fact, I didn't have to contact them for integration because the documentation was clear right out of the box. So for this category, PAYSTACK WINS
SUMMARY: Flutterwave vs paystack
I have considered 5 key points in form of categories to base my comparison and like I said, this is my personal opinion. You may have a different opinion or experience about these two giants, but in summary, I think I will stick with Flutterwave because they have wider coverage for my clients, lower processing fees and though their support team is a bit slow, they are still very helpful once you reach them.
So that's all for now guys… If you have a different opinion about this, kindly leave a comment on this post