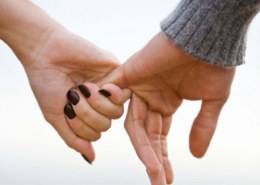 Matchmaking services are so much these days, even dating sites aren't left out from Tinder, Badoo etc. Matchmaking isn't something new though, it has been in existence for years now.
Mothers searching for a good wife for their son abroad, some even do it with both parties in Nigeria.
Parents wanting their kids to marry each other, so you see it's not a new thing though there has been a more improvised way to do it.
With a high increase in the number of people finding it hard to get hooked with a life partner, matchmaking is the new normal.
I have seen cases of couples who were matchmaked and it ended well while some ended on a bad note.
To me, there's no difference between meeting someone online, and offline or through an agency and meeting them personally.
It boils down to individual characteristics, decades ago parents do this, and the couples end up together but now there's science, and technology that makes little or no difference.
This is how matchmaking service works:
If you meet them on a site, you simply check each other's interests, which is part of the information you fill in when signing up on the app. If you meet through a matchmaker, you tell him/her your preferences and they find someone that suits your interests.
You both go on a date and you report back to the matchmaker what you think about the person. The good thing about using a matchmaker is your partner to be is screened and they make sure the person matches your goals, values etc.
They provide counselling even after the date, and you both decide to take it further.
It also saves you so much time. Well, if you wish to find your other half online or through a matchmaker, there are several matchmaking services in Nigeria. Find any you want and Goodluck.