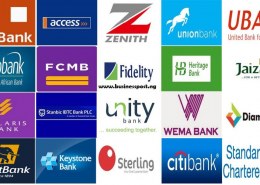 A savings account is a basic, and the most common account most Nigerians operate. It's an account meant for deposits, and withdrawals, you can also earn interest which is determined by the amount of funds in the account.
With just #2000, you can open a savings account in any bank of your choice, the #2000  covers your ATM card fee as well.
You can also decide not to have access to your ATM card, which means anytime you want to withdraw you'll have to go inside the banking hall. People do these to curb impulse spendings.
If you're a small scale business owner, or a salary earner, a savings account is an ideal choice for you. It can also be used to save towards short term financial goal like wedding, vacation, buying a car etc.
If you own a savings account there's no restriction to when you can put money in it.
You're entitled to interest based on the amount of funds in the account.
There's a specific minimum balance the account can hold, some banks allow not having any money in your account while others do not allow.
Savings account have an interest rate of 4% – 6% which varies among banks.
There's a maximum amount the account can hold although, you can upgrade depending on if your bank has an option for that.
If you're willing to open a savings bank account, you can open one online but you'll still have to visit the bank to submit few documents;
Passport Photograph 
Bank Verification Number (BVN)
Valid means of identification (passport, driver's licence, National ID)
Utility bills (NEPA bill for the previous month or months ago)
Reference (at least two)
In conclusion, you can decide to choose any bank of your choice to have an account with, the process is quite easy these days thanks to Tech guys.
If you successfully open a bank account, be careful not to reveal your details to a third party, don't carelessly give anyone your ATM card to help withdraw.
If you're using any POS, be extra vigilant, before giving out your cad information to any site, verify if they are legit.