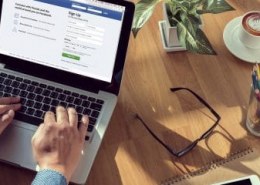 A social media manager is someone who makes social media decisions for a business and is seen as the voice of the business on social media and digital media sites.
They will use social media like Twitter, Facebook, Four Square, YouTube, Instagram, Pinterest, etc., to connect the business, brand or product with the target audience with the aim of driving engagement and building community. This leads to subscribers and sales for a business.
Social media managers create and maintain branding, corporate communications, and marketing campaigns for their business across a number of different social media networks. They also monitor social media analytics using free or paid tools and respond to questions and comments based on the company's voice and direction. Social media managers work every day to produce new content for their businesses, constantly innovating to drive new ideas and formats, and measuring the performance of those ideas.

If you've ever liked a business on Facebook, that account is probably managed by a social media manager. To create and execute a social media strategy, a social media manager must not only understand the company they work for, but also understand the industry in which they operate. The strategy he comes up with must be consistent with the company's goals, brand identity and target audience. Social media managers often coordinate with a company's marketing team to promote paid advertising, campaigns, product launches, and events.

Skills needed to be a social media manager;

1: Copywriting
Copywriting is a basic skill in social media marketing (perhaps all areas of marketing). From completing your social media profile description to writing tweets and Facebook posts, social media managers need to write great articles in many ways. In order to increase engagement and clicks, you need to include compelling stories in your social media posts and have excellent writing skills, which can be difficult.

2: Social Media Expertise
Social media managers must have the following social media skills: Know which type of content works best on which platform Learn how to optimize content based on the platform. The ability to attract viewers through social posts.

3: Adaptiveness
Flexibility is important in any marketing role, but it is especially important in social media management. The trend of social media is so fast that adaptation is absolutely necessary. Just being able to schedule posts is not enough. You should be able to test new features and make changes based on new trends and the continuous testing and analysis required to run on the post.

4: As a social media manager, in addition to writing and publishing content, you also need to have the ability to learn. Take time to learn other basics such as photography, graphic design, video editing, HTML, and online analysis. Develop soft skills such as project management, event reporting, strategic planning and customer relationship management.

5: Communication Skills;
The most important role of any social media manager is communication skills. Their main job is to connect with all kinds of people, whether they are outside the organization, face to face with the team, or communicate via the Internet. Sometimes your social media manager will keep the management informed to keep the team motivated and attract customers. This can have a big impact; only if you know how to express your ideas and you need strong verbal and written expression skills.

You may not need to be versed in all of the above, but you are familiar with some of them and are excellent social media managers, and are a valuable asset for your company.