Bitcoin's movement in the crypto market lately has been very volatile. The rally this year has hit a speed bump putting it on track for the worst weekly drop ever in almost a year amid wider losses in risk assets.
The largest cryptocurrency in the coinmarketcap this week slumped as much as 20%, the most since March 2021 and is now holding for about $45k as of the time of this post. This has also affected other currencies connected with it (Ethereum and Binance) as seen from the graph below.

Why this fall?
The drastic fall and rough patch for bitcoin comes amid wider chaos in the global markets, as a surge in bond in turn implies growing expectations that inflation are also moving higher and forcing market traders to reevaluate the value of their assets across multiple platforms. By now, it is not longer news that Elon Musk's Tesla lost about $15m as Tesla's stocks declined. This is also as a result of this weekly drop
Asset risks are taking a toll at the moment, and we're seeing stocks slide and crypto is also following, this is because somehow, cryptos are still controlled by the physical currencies. Little wonder central banks of many countries in the world are not in full support yet. The dollar is strengthening which is a good indication to expect a slide in bitcoin and other cryptos.
Can we still trust crypto ?
Bitcoin's weakness in the face of market fluctuations raises serious concerns and questions as to whether it is suitable to hold value and hedge inflation. This is a growing talk in the community of stakeholders and proponents of the use. Detractors have maintained that the digital assets's surge is a speculative bubble and it's destined for a repeat of the 2017 boom and bust. (A rollercoaster I will never forget).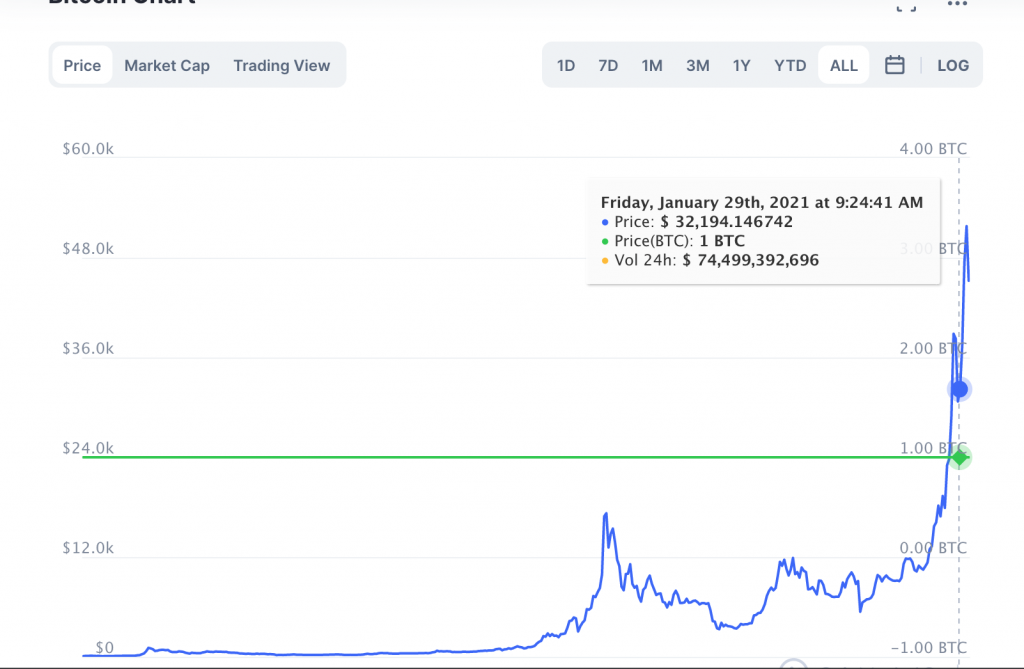 What do you advise holder of Bitcoin to do?, leave your comments