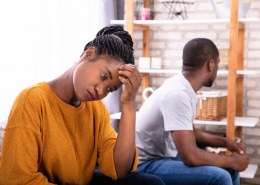 Cheating in a relationship is one thing that's quite rampant in our present society. Not just in dating but also in marriage.
If you ask me, nothing justifies Cheating on your partner, someone you claim you love and respect. Sometimes I even wonder why you can't you just end the relationship if you'll cheat on your partner.
Why do people stay with a cheating partner, even after the hurt and disrespect? These are few reasons I think they choose stay;
1: They are scared of loneliness; This is a sign of codependency. They just can't be alone emotionally, they constantly want to around someone to feel SAFE. These kind of people are likely to have self esteem issues and they are insecure. So rather than leave, they'll stay out of fear of loneliness.
2: People change: There's a popular saying "Change is constant". If they feel remorseful about it they'll definitely ADJUST. They believe when you forgive someone let go and give the person change to be better. To love is to forgive.
3: There's a hidden agenda: When people are hurt you can't tell them how to grief. Many won't leave the relationship but they'll revenge. They'll hurt the person back either physically or emotionally.
4: Financially Dependent: Sometimes the woman could be depending on the man or vice versa, so they stay to secure their finances even though they aren't happy with them but we all money issue is a big problem.
5: It's my fault: In this case the one who was cheated on thinks they are the cause. They start asking if there's something they are not doing to satisfy their partner. They even go as far as telling their partner they'll change even when it's not their fault.
6: We will work out: There are people who believe even after cheating they can rise above it. They are ready to help their partner become better even if it means going for counselling. They still believe that things can work out fine and they can save the relationship.
In conclusion, if you find out your partner is cheating kindly have a one on one discussion on it. Whatever decision you think is right for you kindly go ahead, at the end your happiness is all that matters.