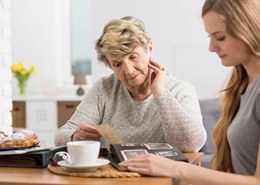 Lending allows others to borrow things. In business and finance, loans usually occur in the context of obtaining loans. The lender provides a loan to the entity and then expects that the entity will repay its debt. For many people, money is a complicated topic, and most financial experts will tell you to avoid lending friends and family. Even in the most stable relationships, the results can be harmful. Limiting loans to friends and family can help maintain relationships and minimize the possibility of problems.
If you lend a friend money and it isn't convenient at that point, you will be overwhelmed with your finances and it probably not the best thing to do. It is also important to think about how possible it is for them to return the money.
It is important to borrow money only when you are sure it will not cause the relationship to deteriorate. Sometimes you can give them as a gift and then if they don't repay, there are no hard feelings. Mind you, it is not mandatory to go throwing your hard-earned money around, but if you can help, this can be an option.
Don't lend money at the expense of your own financial goals especially if the money isn't needed for emergency situation. There should also be a repayment plan "When I have it" & "In few weeks" isn't a plan. Let them be specific or else the chance of getting your money back is slim.
keep this in mind; "If you cannot afford to lose it, don't lend it." This will help you avoid headaches and stress. Don't use money for your upcoming bills as a loan to anyone, you might be stuck when your bills are due if they don't pay.
Learn to say NO. Emotions and money don't go hand in hand. If you default on a loan from a loved one, it is important to keep communication channels open. Good communication is the best way to avoid hostility with family and friends who lend you money. Like it or not, the borrower feels like an investment. They need to know the progress of the project or business and whether the loan will be paid off.